Hi! I'm Antti Ollikainen, Helsinki based visual designer specializing in storytelling. I do illustration and layout for books, educational materials and comics. I also design 2D animation and graphics for games. My wordless comic trilogy FLU was nominated a candidate for Sarjakuva-Finlandia in 2016 and 2018. 
My clients include Aalto University, Sibelius Academy, Schildts & Söderströms, Opetushallitus, Sanoma Pro, Luontoliitto, FDUV, Kehitysvammaliitto, Ola design and Prakt Design Agency. 
  Thanks for stopping by, please feel free to contact me for work!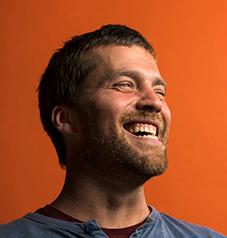 Contact:
antti.ollikainen(at)alumni.aalto.fi
+358 40 775 8358